New Special Topics classes for all USC students
October 14, 2020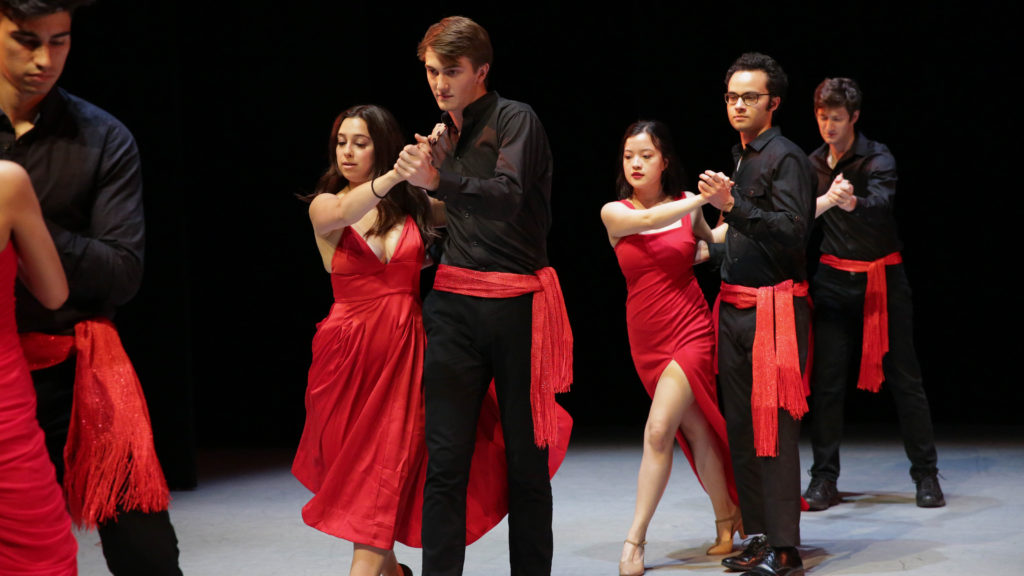 The USC Glorya Kaufman School of Dance will be offering more new virtual dance electives in the Spring 2021 semester. Read on to discover additional DANC 499 Special Topics courses, which are open to all students at USC!
DANC 499 Special Topics: Rhythm Nations (2 units)
USC students will have the opportunity to experience a variety of diverse technique classes in this one new course! Rhythm Nations provides an in-depth tour of dance for students. Dance styles will include African Dance with Anindo Marshall, Bollywood and Kathak with Achinta S. McDaniel, and Ballroom with Jay Fuentes. This elective course offers a semester of discovery as students interact with dance styles from around the globe.
DANC 499 Special Topics: Iconic Dance Films of the Twentieth Century (2 units)
In this new class with Assistant Professor of Practice Dawn Stoppiello, students will examine iconic dance films. They will watch a range of works from "Flashdance" to "Singin' in the Rain" to dance documentaries. Each week, students will watch and discuss the choreographic and cinematic strategies, as well as how dance stories evolve yet also stay the same.
"Students can watch these fun films at home with friends and family, hopefully inciting conversation on generational perspective and differing social connections. It can bring the classroom to the couch," Stoppiello said.
DANC 499 Special Topics: Mindfulness for Dancers (2 units)
Need a distraction to enhance your mental health? In this class with Assistant Professor of Practice Bruce McCormick, students will explore how mindfulness can be a powerful tool of well-being during difficult times. This course introduces students to mindfulness and other practices supportive to dancers. Students will try out methods like yoga, Gaga, Contemplative Dance Practice and embodied meditation to strengthen their mental health with an artistic approach.
"I'm really excited to introduce students to an array of practices that support their well-being," McCormick said. "We will explore elements of meditation, yoga, breath work, relaxation and other somatic dance practices. This course can be especially helpful in these uncertain times as a way to support mental health."
DANC 499 Special Topics: Dance Masters Forum (2 units)
Interested in how current dance professionals are defining the industry? In this course, Assistant Professor of Practice Jennifer McQuiston Lott helps students investigate the intersection of visionary people and societal forces shaping dance practice and performance in the 21st century. Each class provides a deep dive into listening and conversation with leading artists in the field. They will offer their stories, perspectives and a glimpse into their craft for students to obtain behind-the-scenes insights on their work and the industry at large.
For a list of all USC Kaufman classes open to USC students, visit this page or go to classes.usc.edu.