What Giving Tuesday means at USC Kaufman
December 1, 2020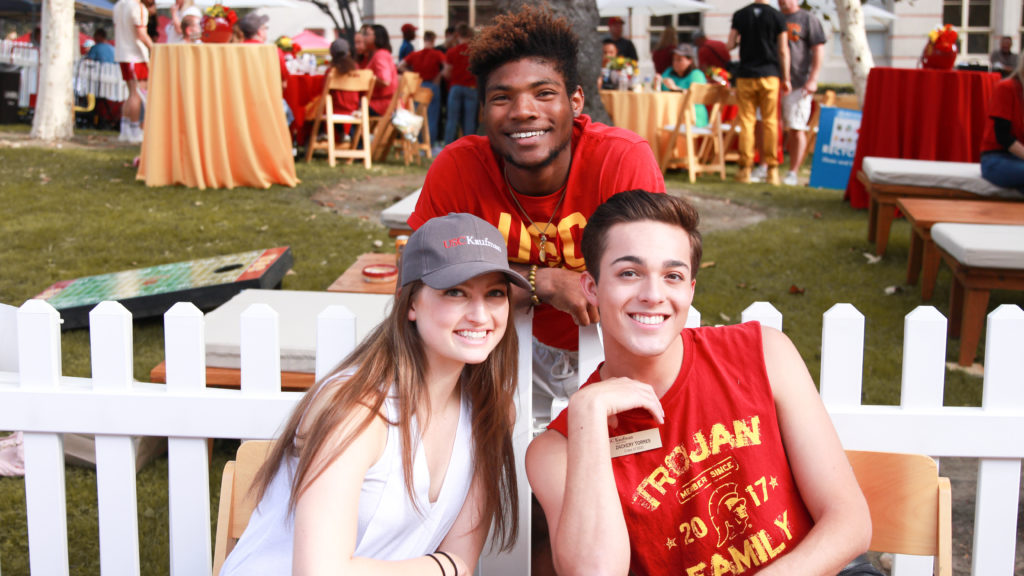 Today we celebrate Giving Tuesday, a global day of giving and support for the organizations and causes closest to our hearts. Here at USC Kaufman, we celebrate our students, their artistry and the life transforming educational opportunity provided by the USC Kaufman Dance Scholarship Fund and donors like you.
USC Kaufman offers a singular BFA degree that marries rigorous academics with conservatory training at a major private university. The program offers dancers a well-rounded education. Many take advantage of this opportunity, minoring in areas like business or physical therapy or enrolling in a progressive degree.
In addition, unique programs like Kaufman Connections which put art to action, and Senior Projects, in which students explore the intersection between their dance careers and academic and personal interests, make the USC Kaufman student experience second to none. We regularly hear that our graduates stand out for their level of commitment, discipline and artistry well beyond their years.
How scholarship transformed their life
One such student is scholarship recipient, Zackery Torres (BFA '21) who is pursuing a progressive master's degree in Public Relations and Advertising from the Annenberg School for Communication and Journalism. In the video below, hear directly from Zackery on how scholarship has transformed their life.
In the current economic landscape, ensuring that all deserving dance students can pursue their dreams is more important than ever. For many, the USC Kaufman student experience would not be possible without the generous scholarship support of donors like you. Show your support by making a tax-deductible gift to the USC Kaufman Scholarship Fund today. Your donation will have a lasting impact on the future of dance and dance leadership.
This year, due to the CARES Act, charitable giving tax deduction benefits have been expanded; just one more reason to give, as you are able, during this challenging time.
---
By Natasha Liu, Associate Director of Individual Giving