Exciting Updates to the Dean's Circle, USC Kaufman's Premier Leadership Society for Annual Giving
October 16, 2019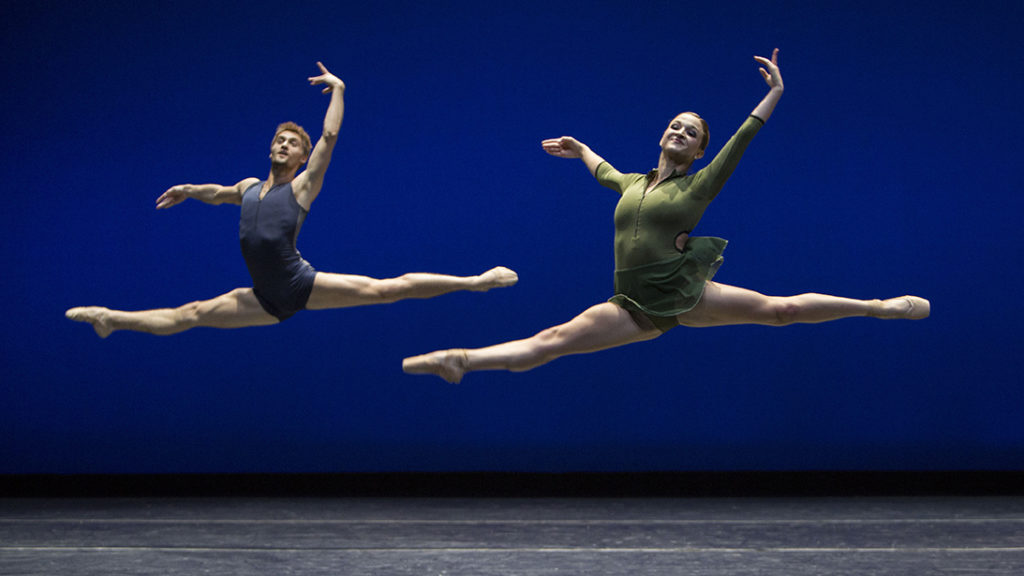 In just a few short years, USC Kaufman has become one of the most competitive dance programs in the world. Since graduating our first BFA Class of 2019 last spring, USC Kaufman alumni can be seen performing on stages across the country, from Broadway to Hubbard Street Dance Chicago to San Francisco's Alonzo King LINES Ballet. A critical component of our curriculum is to provide world-class performance opportunities that prepare our dancers for professional dance careers. Our Dean's Circle plays a vital role in the ever-expanding educational opportunities for USC Kaufman students. This group, comprised of donors who contribute $1,000 or more to our annual fund, helps provide support for such endeavors.
USC Kaufman debut at The Broad Stage
This spring, USC Kaufman students will perform at The Broad Stage, as part of their acclaimed dance series. We are thrilled to support our students as they take the stage at one of Southern California's premier arts organizations performing works by master choreographers such as William Forsythe, Jiří Kylián and others. These performances, which run April 17-19, 2020, provide a unique opportunity to expand engagement with donors and audiences alike. It also provides an amazing performance opportunity for our dancers.
Announcing new benefits
As a new benefit, Dean's Circle members at the Demi-Soloist level ($2,500) and above will have access to purchase VIP tickets to any of the four performances. They'll also receive an invitation to our opening night party on April 17, 2020. During the month of November, we look forward to sharing Broad Stage ticketing details with our current Dean's Circle members. We'll also reach out to all our Members and Friends with updates including how you can become more involved. For a complete listing of updated benefits, please visit our Dean's Circle page.
If you have any questions or would like to learn more about the Dean's Circle or Friends of Kaufman program, please contact Natasha Liu, Associate Director of Individual Giving, at 213.821.6712 or via email at natasha.liu@usc.edu.