USC Kaufman hosts free classes for Spring Welcome Experience
January 11, 2021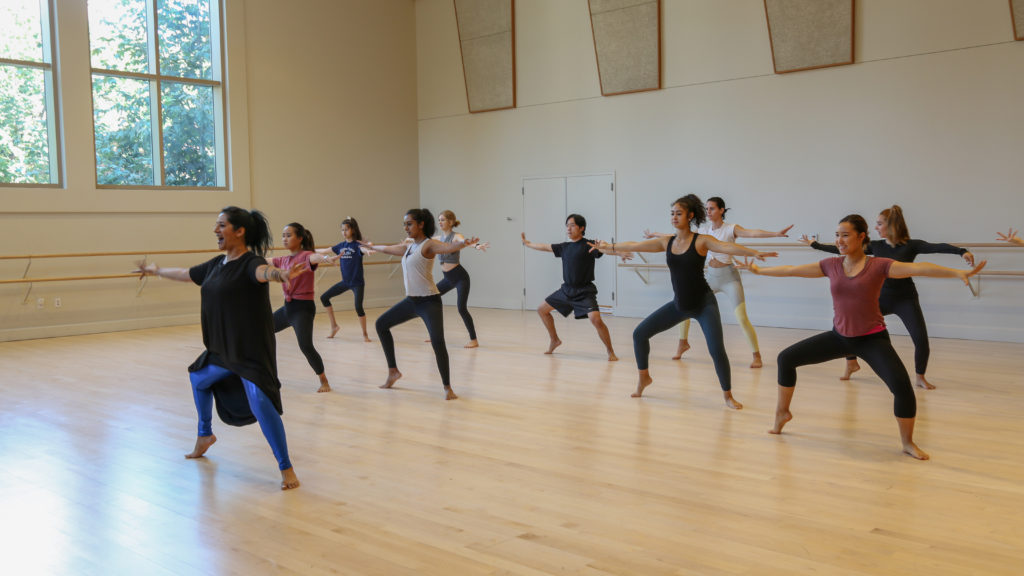 The Spring 2021 Welcome Experience, which supports students as they acclimate to the University of Southern California, will take place Jan. 11 through Feb. 20. As part of the Welcome Experience, USC Kaufman will be offering USC students a variety of free introductory classes starting Jan. 16.
Lecturer Achinta S. McDaniel is one of the USC Kaufman faculty members participating in the Welcome Experience events. In addition to a commercial dance lecture demonstration on Jan. 20, she will teach an introductory Bollywood dance class on Jan. 19. Bollywood is one of four dance forms being taught as part of Rhythm Nations: Introduction to African, Indian and Latin Dance.
"I'm incredibly excited to share a preview of these new DANC 499 special topics courses: Introduction to Commercial Dance and Rhythm Nations," said McDaniel. "I think everyone benefits from taking a dance class, especially in this digital world. You have the freedom to express yourself and it provides an outlet to escape the drudgery of other coursework."
McDaniel is also one of several faculty members teaching this semester's Dance for Zoom Fatigue. This new special topics course introduces students to a variety of dance classes and movement experiences for all levels. Styles include contemporary, jazz, Gaga, tap, Indian Bhangra, ballroom and African. Along with these classes, students will participate in guided Movement Meditations, Sound Bath Improvisations and live drumming. To give students a sample of Dance for Zoom Fatigue, Lecturer Shannon Grayson will teach an introductory Jazz class on Jan. 17.
Discover and explore
Assistant Dean of Admission and Student Services Anne Aubert-Santelli helped organize the series of events for USC students. "Welcome Week creates opportunities for new and current students to discover what the University has to offer," she said. "It's also a great time for students to explore possible extracurricular activities and to get to know some of our faculty members. I hope students find these free classes beneficial as they finalize their schedules and acclimate to student life."
Below is the full list of USC Kaufman classes being offered as part of the Spring 2021 Welcome Experience:

For more information about dance classes for all USC students, please visit our Open Courses page. For more information and a full calendar of Welcome Experience events, please visit we-are.usc.edu.