More than a few things Forsythe this year
April 3, 2017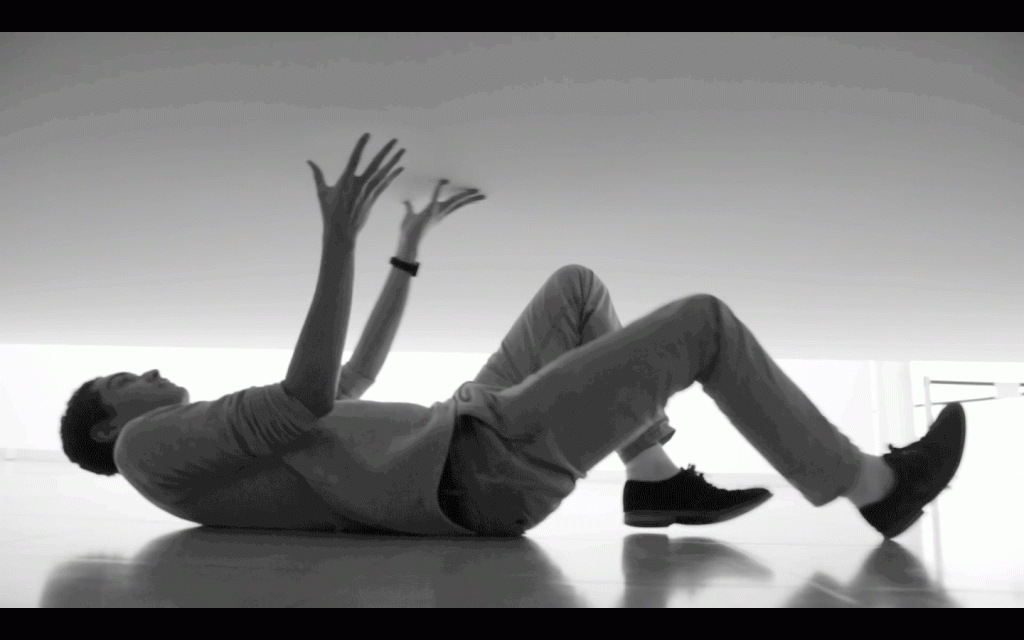 An enviable number of premieres and revivals of the works of choreographer and USC Kaufman School of Dance faculty member William Forsythe will be performed around the globe starting this spring. More than 14 of Forsythe's ballets and 13 of his exhibitions are crossing seas to audiences from Tokyo to Madrid through the end of the year. In addition, four significant publications authored or about Forsythe will make their appearance in 2017.
Here is a brief synopsis of his events calendar:
Premieres of stage works in 2017
Each of these performances will mark the first time a company puts this particular Forsythe work onstage.
Boston Ballet's performance of Artifact, in conjunction with Forsythe's five-year partnership with the company, will be the first U.S. premiere of a full-length Forsythe work, rather than just an excerpt (Artifact Suite, a section of the full ballet, is often performed: Houston Ballet brought it to The Music Center's Celebrate Forsythe program last October.) With three premieres of Quintett, two each of The Second Detail, The Vertiginous Thrill of Exactitude and Artifact Suite, the concert dance world is slated for its fix of Forsythe this season.
Feb. 11| Zürich Ballet performs Quintett (1993)
Feb. 23 | Boston Ballet performs Artifact (1984)
March 25 | Star Dancers Tokyo Foundation performs N.N.N.N. (2002)
March 29 | Strut Dance (Perth) performs One Flat Thing, reproduced (2000)
April 15 | Paris Opera Ballet performs Trio (1996) and Herman Schmerman (1992)
April 22 | Compañía Nacional de Danza (Madrid) performs a full Forsythe program: Artifact Suite (1984), The Vertiginous Thrill of Exactitude (1996) and Enemy in the Figure (1989)
May 18 | Royal Ballet (London) performs The Vertiginous Thrill of Exactitude (1996)
May 20 | Semperoper Ballet Dresden performs Quintett (1993)
July 7 | Stanislavsky and Nemirovich-Danchenko Music Theatre (Moscow) performs The Second Detail (1991)
Sept. 14 | Lyon Opera Ballet performs The Second Detail (1991)
Sept 23 | Dresden Frankfurt Dance Company performs Workwithnwork (1998)
Oct 19 | Ballet du Rhin (France) performs Quintett (1993)
Oct 20 | Ballet Met performs Slingerland Duet (1989)
Revival works will be performed by San Francisco Ballet, English National Ballet, Ballet du Capitole de Toulouse, Companhia Nacional do Bailado (Lisbon) and Ballet de Lorraine.
 At USC Kaufman, BFA students will have the chance to perform an excerpt of Enemy in the Figure, staged by Ayman Harper, who danced with both the Frankfurt Ballet and The Forsythe Company under Forsythe's direction, and performed Enemy in the Figure many times himself.
He is leading the piece's rehearsals in the Glorya Kaufman International Dance Center in March and April, setting the work on BFA freshmen and sophomores.
"What stands out to me the most is that the students already have this balance of brain and body—their physicality and intellect both work, and this is not the case everywhere you go," he said.
"Enemy is a really fine example of how Forsythe works come together, and are informed by improvisation technologies," Harper said. "The whole thing is choreographed right on the edge, on the precipice where you're about to fall—that's where it thrives."
Exhibitions and choreographic objects
These exhibitions are a part of Forsythe's collection of choreographic objects. Forsythe writes that  "a choreographic object is not a substitute for the body, but rather an alternative site for the understanding of potential instigation and organization of action to reside." Each exhibition includes different choreographic objects, much like the ones he displayed at LACMA last fall with USC Kaufman students (Stellenstellen and Acquisition RYBG). This spring, he will premiere Inversion at Synagoge Stommeln, Germany.
Frankfurt MMK 1, Jan. 1 – April 30
– Nowhere and Everywhere at the Same Time, Nr.3
– Towards the Diagnostic Gaze
Frankfurt, MMK 2, Feb. 22 – August 13
– Stellentstellen Films
– Instruction 2015
Wanas, Foundation, June 5 – September
– Solo
– Lectures from Improvisation Technologies
– Instruction 2015
– Aviariation
– Nowhere and Everywhere at the Same Time, Nr.4
– Posterumed house (working title)
Zurich, Kunsthaus, June – September
– A Volume within which it is not Possible for Certain Classes of Action to Arise
Publications
Publications include texts written by Forsythe and research he contributed. Most of these texts will appear in or alongside the exhibitions listed above.
from the same-titled exhibition in Bozar, Brussels
from the same-titled exhibition in MMK 1, Frankfurt
several articles about Forsythe, research he contributed to
Scores N°5 intact bodies / under protest
featuring The Defenders Part 3 by Forsythe
For more information about Forsythe's upcoming works , visit williamforsythe.de.
---
By Celine Kiner