What are our BFA students up to this summer?
June 29, 2022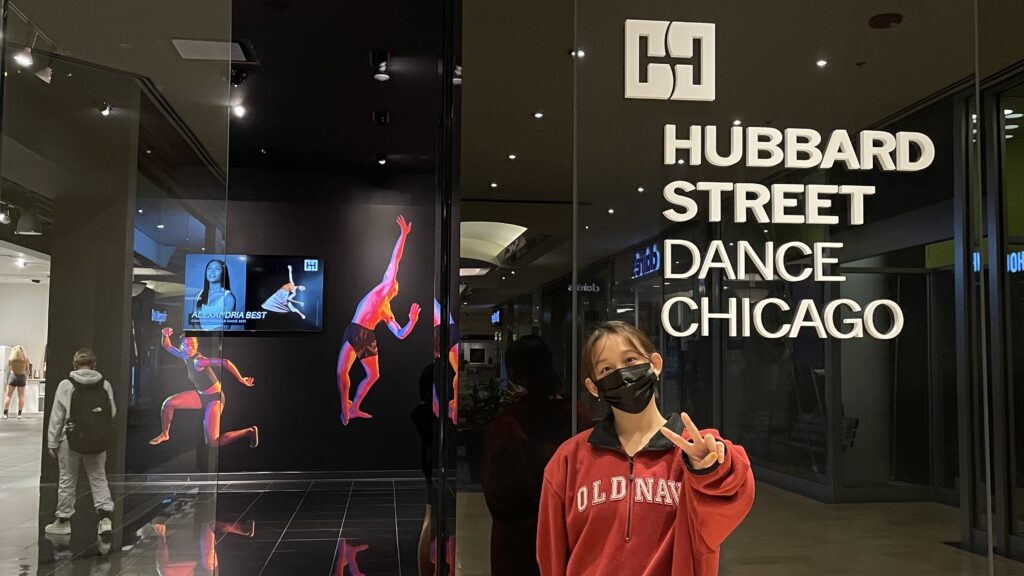 For the BFA students at the USC Glorya Kaufman School of Dance, summer break does not mean a break from dance training. Many BFAs continue to train at various summer intensives and company programs. These programs take them all over the world. Take a look at what four of our students have been up to this summer.
BODYTRAFFIC
Charizma Lawrence (BFA '23) has been spending her summer with BODYTRAFFIC, a Los Angeles-based contemporary dance company. She participated in their two-week summer intensive, culminating in a small informal showcase. The students worked with renowned artists such as Imre Van Opstal from Nederlands Dans Theater and Batsheva, BODYTRAFFIC's Artistic Directors Tina Burkett and Guzman Rosado, Chalvar Montiero from Alvin Ailey American Dance Theatre, TL Collective Director Micaela Taylor, Maleek Washington from Camille A. Brown Company and many of the BODYTRAFFIC company members.
"Alongside the dance classes we have had several discussions during lunch on topics of mental health, company life, auditioning, artistic statement and manifestation," Lawrence said. "The program cultivated a beautiful and safe community to learn and absorb from one another. There was no judgment, only growth."
Lawrence also spoke about how welcoming the company was. "Tina, the Director, always made herself available to every student, whether it was for questions or a simple laugh. This says a lot because company directors can be so hard to connect with," she said.
Lawrence will continue to work with BODYTRAFFIC as an intern for the summer. According to Lawrence, she was also invited to rehearsals with the company to learn their current repertory and get a firsthand look at life with the company.
Fellow dance majors Jona Huang (BFA '22), Jonathan Cubides (BFA '24) and Brodie Wolf (BFA '23) participated in the program alongside Lawrence.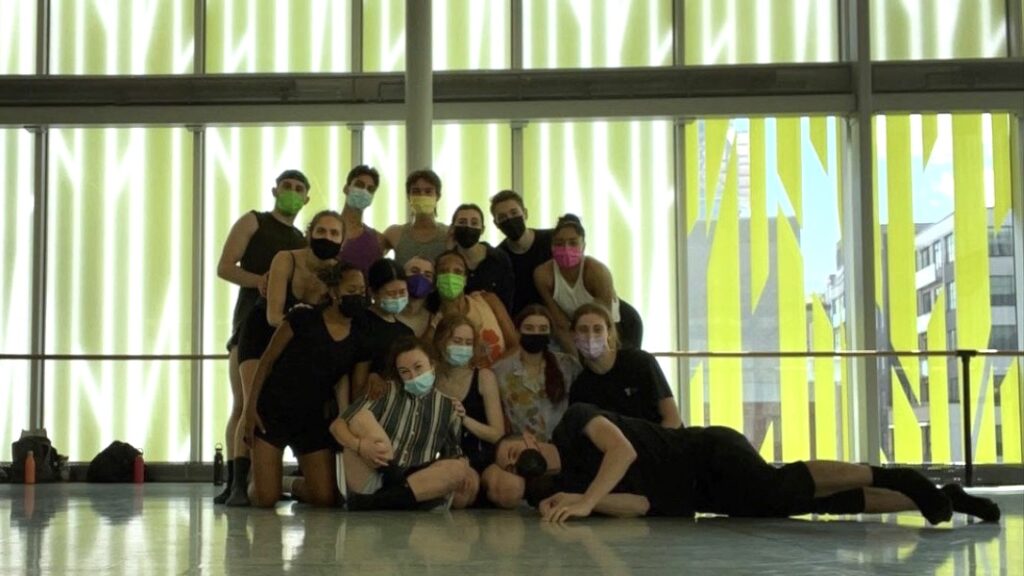 Springboard Danse Montreal
Anthony Tette (BFA '22) traveled internationally to attend Springboard Danse Montreal. This three-week summer program facilitates career development, connecting students with internationally renowned dance companies and choreographers.
According to Tette, during the first week, the students worked with a handful of concert contemporary companies. They took workshops and learned work by Ohad Naharin, Johannes Wieland, Juliano Nunes and Victor Quijada. For the last two weeks, each student was assigned a company to dive deeper into the repertory. The list included Kidd Pivot, Gibney Company, Ballets Jazz Montréal, Batsheva and others. Tette danced in Juliano Nunes' piece, staged and coached by Alexandra Damiani, Andrew Murdock and Kennedy Henry. According to Tette, the students also worked with emerging choreographers on new work.
"It was so fulfilling and overwhelming in the best way, jumping from space to space and being surrounded by so much talent and genuine curiosity," Tette said. "Springboard Danse Montreal was a great way to build connections with professionals who have years of experience under their belt, and make new relationships with my peers who could very well end up being my future co-workers."
Hubbard Street Dance Chicago
Summer Vu (BFA '25) went to Chicago to attend Hubbard Street's CREATE intensive. The program spans four weeks, and the students learn new work from artists such as Adam McGaw, Alysia Johnson, James Gregg, Ashley Greene and Kameron Saunder.
"A program centered around the investigation of the choreographic process, I partook in the creation of five new pieces from five different choreographers," Vu said. "We got to explore and collaborate with them, delving into each of their unique approaches. An intense and creatively stimulating process, I learned so much about movement generation in both myself and others."
Vu also had time to explore Chicago alongside fellow classmate Sam Amey (BFA '25). She said her favorite places were the Art Institute of Chicago and Wicker Park.
"Rich with culture and community, Chicago has gifted me with some of the best summer memories I've had thus far," Vu said.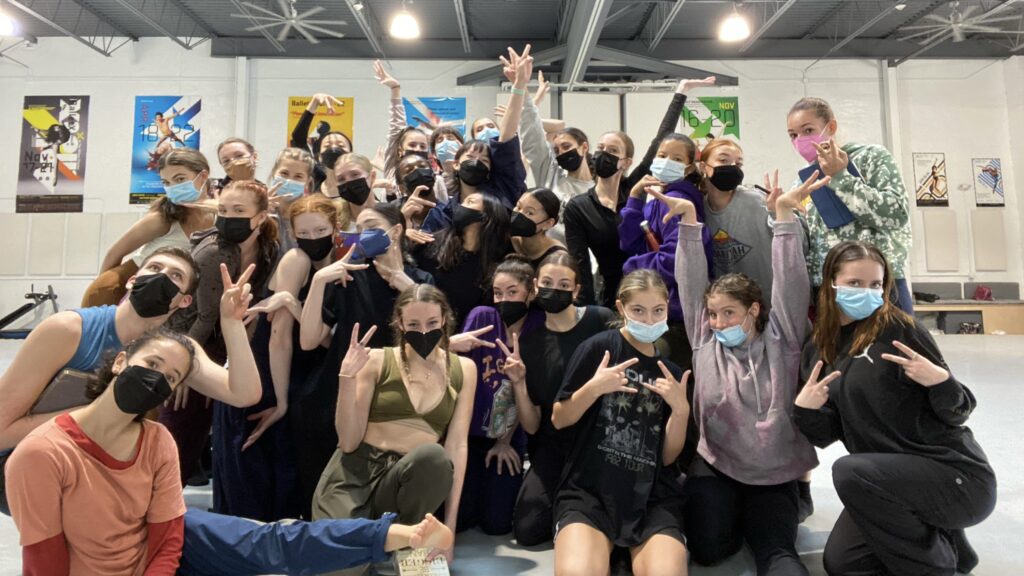 BalletX
Chelsea Correa (BFA '25) attended a summer intensive with BalletX, a contemporary ballet company based in Philadelphia. According to Correa, the program consisted of classes from 9:00 a.m. to 7:00 p.m. on the weekdays, with four hour workshops on the weekends. Students had the opportunity to work with guest artists, such as Tiler Peck and Tsai Hsi Hung.
Correa described a typical day as a student at the summer intensive. "Days began with a ballet class with the company, taught by either Artistic/Executive Director and Co-founder Christine Cox or Associate Artistic Director Tara Keating. Next, we had conditioning with James Ide. This reinforced strengthening neglected or atrophied muscles. After, we had repertory class with guest artists. These included former Alonzo King LINES dancer Gregory Dawson, former BalletX dancer Gary W. Jeter II and BalletX Co-founder Matthew Neenan," Correa said. "After lunch, we had either another ballet class or repertory with Tara Keating where we recreated a group excerpt of Matthew Neenan's Mapping Out a Sky. After that, a contemporary class with one of the guest artists. Lastly, we ended our days learning repertory from a BalletX company member, either Francesa Forcella, Skylar Lubin or Andrea Yorita."
The daily schedule was intense, but Correa said she still found time to speak to company members about their experiences. She also met USC Kaufman alum Alex Policaro (BFA '21) who is working with the company as a fellow.
"Although the days were long and weary, each day I left feeling so fulfilled. This opened my eyes to how these dancers take on their careers as a lifestyle and the importance of balance," Correa said. "I am happy to say I made lasting friendships with the warm community that was created in the studios."
---
By Hannah Doerr