Beyond the Studio: From Mexico to Millipied, Kaufman BFAs are making their mark
January 24, 2018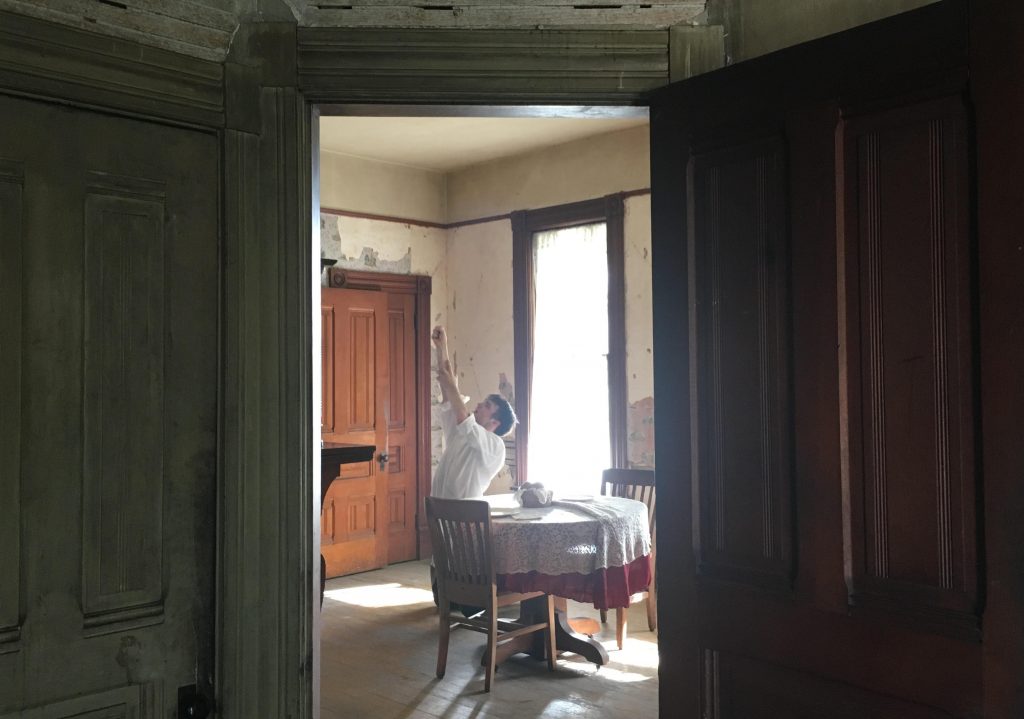 BFA students at the Glorya Kaufman School of Dance are participating in a wide range of independent professional opportunities this year; while Aidan Carberry choreographs alongside L.A. Dance Project's Benjamin Millepied, other students travel across the country and even the world to perform on professional stages.
International Reach
Alvaro Montelongo (BFA '19), Jake Tribus (BFA '20) and Mariana Carrillo (BFA '20) will travel to Los Cabos, Mexico this March to participate in the 2018 Gala de Danza. This year will be Carrillo's fifth year dancing in the production.
"I'm genuinely humbled every time I get invited to be a part of Gala de Danza, not only because I get to dance for my family and my beautiful hometown, but because I get to play a small role inspiring young dancers to pursue the arts," she said. "Dance is the hidden language of the soul, and I believe Gala de Danza provides an inspiring canvas for us artists to express and share our love for the art form."
This year, Carrillo feels blessed to return to the Gala as a member of the Kaufman family.
"My goal is to one day be able to make a path from Mexico's Gala de Danza directly to USC and push young students to attend a university and learn more about how the arts are such a powerful tool that can help create social movements," she said. "I believe there is still a long way to go to bring dance and arts to Mexico, but Gala de Danza is opening its door for wonderful things to happen."
A New State of Mind
 Zach Manske (BFA '21) also takes pride in having brought the Kaufman name to a new stage. This winter, with the help of Vice Dean Gates, he secured a part in Aspen Santa Fe Ballet's production of the Nutcracker in New Mexico.
His favorite part of the experience was taking on the role of 'Jack in the Box,' which required lots of energy, acting skills and a different part of his personality–skills he feels he doesn't normally showcase on stage.
Manske felt that being in the atmosphere of a professional company gave him a glimpse into his future career.
Local Legacy
Back in Los Angeles, Aidan Carberry (BFA '19) took on the dual role of choreographer and dancer in Benjamin Millepied's newest video series. The project also features acclaimed dancers Lil Buck, Jon Boogz and Lia Kim.
Aidan's solo—set during the Renaissance and focused on a lonely man exploring his identity— was developed through his collaboration between Millipied, William Forsythe, Vice Dean Gates.
On working with Millepied, Carberry said, "Benjamin was a very laid backed director and really let me express myself fully. He wanted as much of me in the dance as possible. He created the environment for me to be able to experiment and to be able to produce a product that felt very organic and raw."
Carberry was grateful to have the support of both USC Kaufman and Millepied throughout the process.
The students have returned to Los Angeles to begin the spring semester at USC Kaufman, but each with a new professional experience under their belt.
---
By Sara Silberman