Spring 2022 Semester Recap
May 18, 2022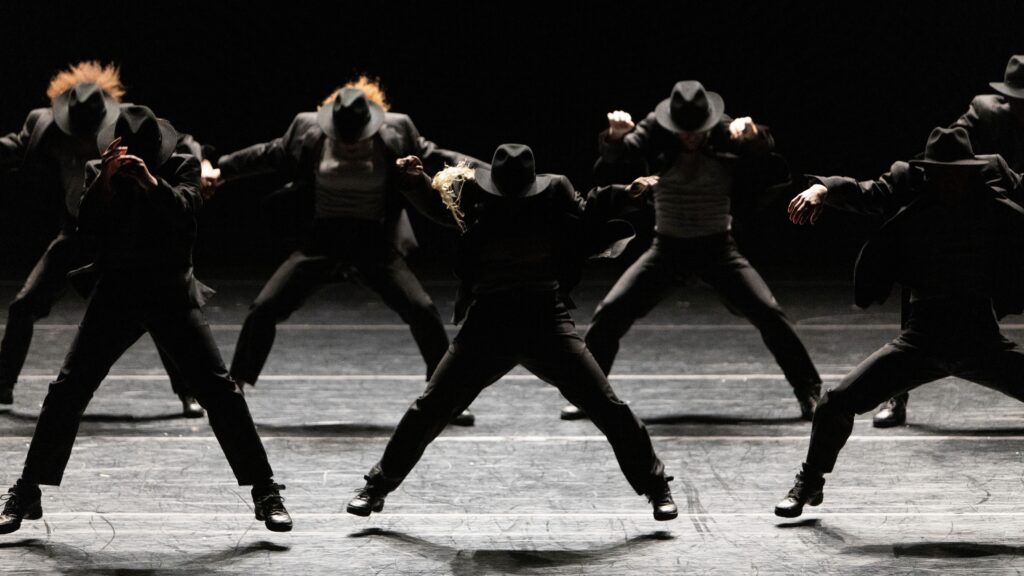 While continuing to navigate Covid related safety measures, Spring 2022 saw a return to in-person instruction and events. Last semester, the USC Glorya Kaufman School of Dance presented many exciting performances.
Artists in Residence
This spring, USC Kaufman welcomed three new Artists in Residence, Micheal Breeden, Tessandra Chavez and Toyin Sogunro. Chavez and Sogunro choreographed new works and Breeden staged excerpts of Justin Peck's Rodeo for the School's spring showcase.
USC Kaufman and USC Visions and Voices presented a virtual program featuring Artist in Residence Doug Varone's company, Doug Varone and Dancers in February. This event included hallmark works from Varone's company, as well as a new work created with BFA students. USC Kaufman alumni and choreography-minded video and sound production company RYBG orchestrated the livestream.
Student-Choreographed Performances
USC Kaufman presented three different shows comprised entirely of student-choreographed works. Fresh Sesh, an informal showing in one of USC Kaufman's studios, took place on March 3. Members of the Class of 2025 showcased work from their choreography course DANC 131: Improvisation and Composition.
Choreographers and Composers allowed members of the Class of 2024 to collaborate with students from the USC Thornton School of Music. Thornton students composed tracks that USC Kaufman students choreographed movement to. They presented the finished work in USC Kaufman's Large Performance Studio on March 30 and 31.
Student Works showcased work from advanced composition class, featuring choreography by members of the Class of 2023 and the Class of 2022. This show took place on April 28, preceded by a site-specific show of choreographed work on April 27. Both performances took place at the USC Bing Theatre.
Cypher Summit and Cypher Celebration
USC Kaufman held its biennial Cypher Summit on April 1 and 2. This conference brings together educators, scholars and dance practitioners who invest in preserving and cultivating the authenticity of hip-hop in higher education. This year's event focused on women in hip-hop, and USC Kaufman partnered with non-profit organization Ladies of Hip-Hop.
The weekend included movement workshops, professional development sessions, student research presentations, a spoken word performance, an art gallery and a panel discussion with some of hip-hop's female icons. The summit concluded with Cypher Celebration, which showcased the beauty of the cypher.
USC Kaufman Debut at The Wallis
This spring, USC Kaufman also made their debut at the Wallis Annenberg Center for the Performing Arts on April 21-23. This milestone event spanned three days and consisted of four shows.
BFA students performed work by world-renowned choreographers. The performance featured new works by Artists in Residence Tessandra Chavez, Toyin Sogunro and Doug Varone, and faculty member Achinta S. McDaniel. BFA students also performed excerpts of Rodeo by Justin Peck, staged by Artist in Residence Michael Breeden, and Minus 16 by Ohad Naharin, staged by faculty member Bret Easterling.
The Class of 2022
To round out an incredible semester, USC Kaufman celebrated the Class of 2022 at graduation on May 13. There was a main USC commencement ceremony and a satellite ceremony for USC Kaufman students. USC Kaufman also hosted a reception for graduating students and their families. USC Kaufman commencement speaker Nigel Lythgoe gave remarks, as well as graduating student Nina Gumbs (BFA '22).
---
By Hannah Doerr