Student Blog: Diversifying Training with Cross Techniques
October 14, 2022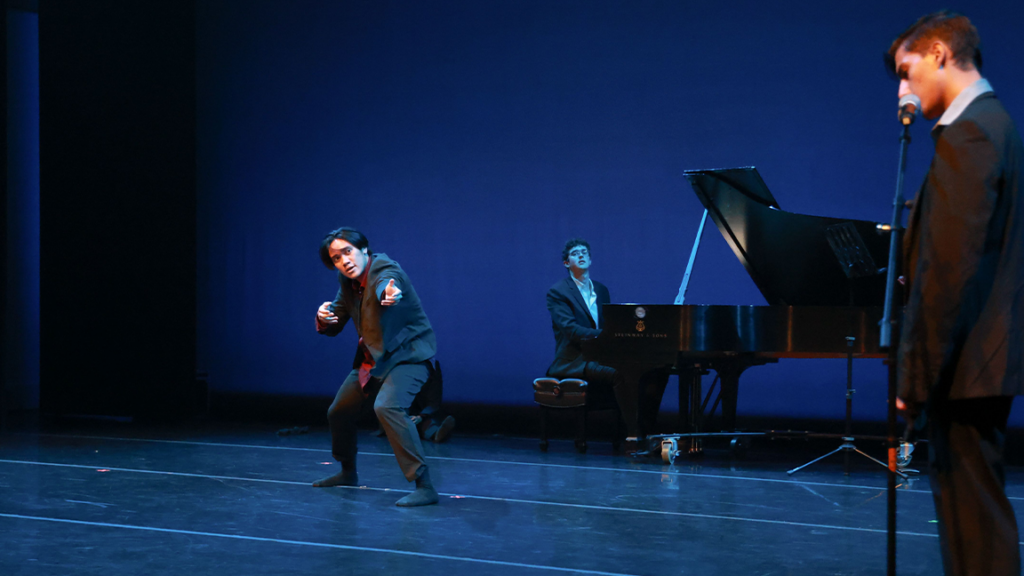 The USC Glorya Kaufman School of Dance continues to seek to transform dance. The school provides countless opportunities to fulfill its intention of rethinking the professional degree for the 21st century. One goal that our community continues to work towards is the idea of "The New Movement." USC Kaufman explores addressing this idea through a hybrid and collaborative approach. One way the school allows students to explore the idea of "hybridity" is through the module of cross techniques. I strongly encourage students to take advantage of the cross technique offering, as it has deepened my artistic practices.
"Cross techniques for dancers follows the same principles as cross-training in athletics: strength through greater diversification in training. The same holds true for artists," Jackie Kopcsak said. "Greater exposure to different dance forms not only strengthens the body but enriches and deepens artistic perspectives."
Access to a multitude of dance forms
One of our required courses in our first three years at USC Kaufman is "Dance Technique." As a way to address "hybridity" and highlight different forms of dance, students have two options for fulfilling this requirement. We can either take ballet five days a week, or indulge in an opportunity to learn a different dance form, in lieu of ballet, twice a week. This option varies by class. For the 2021-22 academic year, the first and second-year students were able to take African drumming and dance with Professor Anindo Marshall and vernacular jazz with Professor E. Moncell Durden, respectively. The third and fourth-year students can take musical theatre with Professor Grasan Kingsberry and commercial jazz with Professor Saleemah E. Knight, respectively. I took advantage of Professor Marshall's cross technique class during the first semester of my second year.
I grew up training in a studio, used to the idea of training in a multitude of forms. One of the reasons I wanted to pursue my BFA in Dance at USC Kaufman is I felt that I would grow as an artist here. I would not only articulate dance as an art form, but also embody the idea of combining multiple forms. However, after my first year I found that I became so accustomed to the set schedule of technique classes that I lost some of my curiosity of integrating multiple forms. So, I thought it was vital to take advantage of Professor Marshall's technique class alongside my ballet classes. When I reflect on why I started dancing, I find that I like the challenge of exploring various ways of moving my body. This was the perfect opportunity to do so.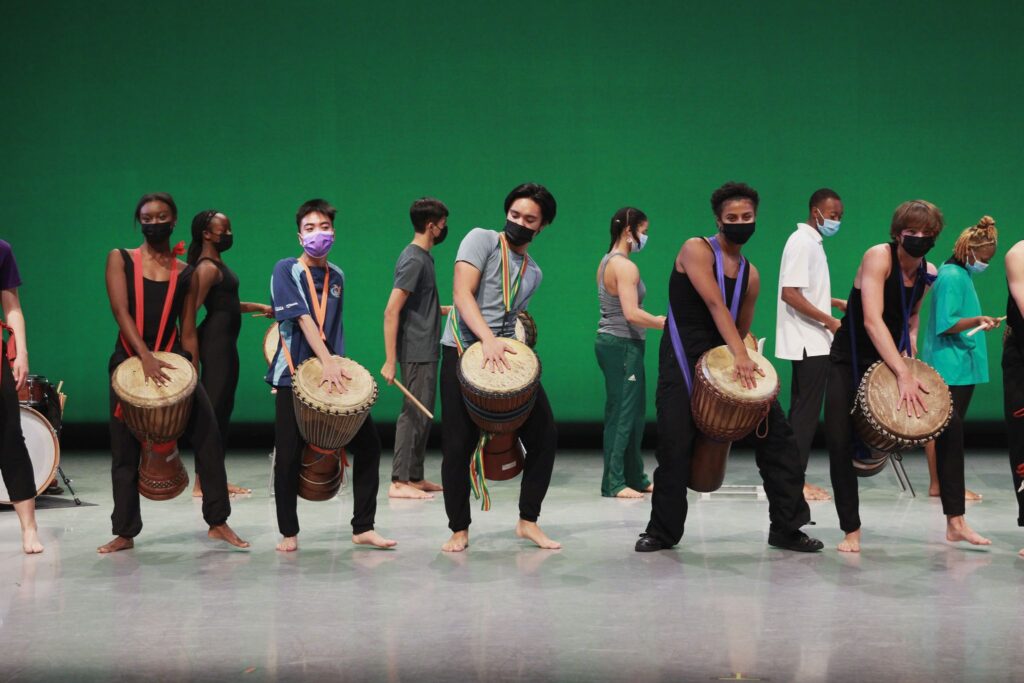 Having agency in our curriculum
"We developed cross techniques to allow students access to a wider array of dance forms and greater agency in determining their course of study. Many of the cross techniques were previously only available to BFA dancers as electives. They did not always fit into the tight schedule of a USC Kaufman student," Kopcsak said. "It was also very important to us that dance forms that are frequently at the periphery of a traditional Dance BFA be brought into the center. Now, courses like African Dance, Tap and Body Percussion, Bollywood and Musical Theater Dance are embedded within the core curriculum."
At USC Kaufman, we continuously question what it means to be an arts scholar in the 21st century. Cross techniques provide students with an opportunity to put what we learn into practice. To illustrate, our curriculum requires students to enroll in two history lecture class. These are "World Perspectives on Dance Performance" for first-years and "African American Dance" for second-years. As I continue my goal of becoming a dance scholar, I articulate how dance can become a catalyst for change. Having the opportunity to cater my curriculum allows me to individualize my time here at USC Kaufman and get the most out of my four years.
---
By Hayden Rivas (BFA '24)