What USC Kaufman's BFA students did this summer
August 21, 2023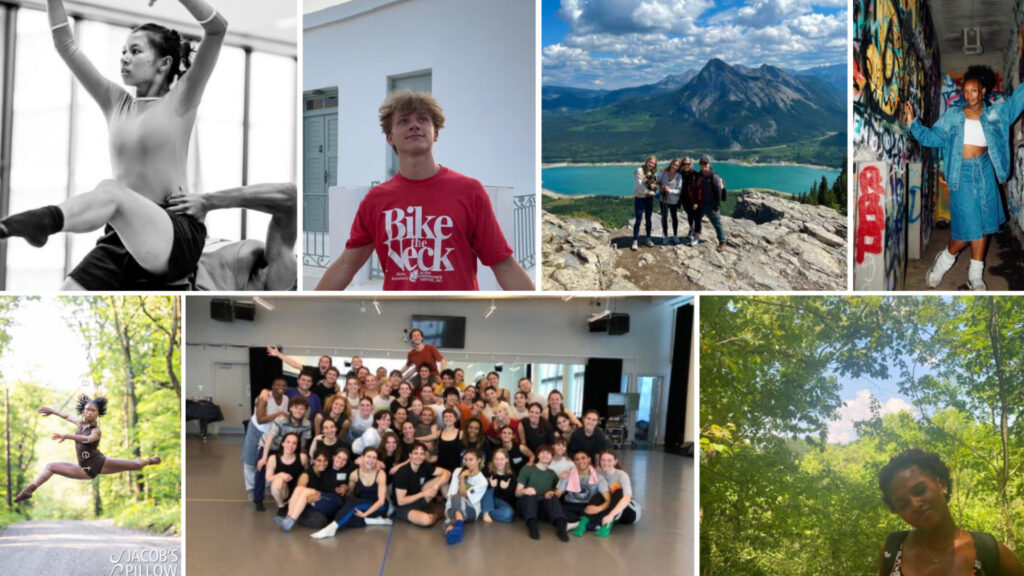 With the arrival of summer comes a time of soaking up the sun, unwinding on sandy shores and — for the BFA students at the USC Glorya Kaufman School of Dance — a whole lot more dancing. For these months, many BFAs choose to return to their home studios to train or teach. Others travel far and wide to immerse themselves in summer intensives, company programs and dance festivals around the world. Read on to find out what a handful of our students did this summer.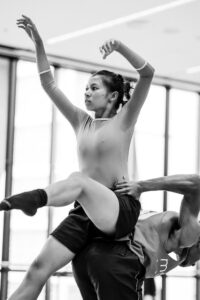 I'm grateful for the opportunity to create, converse, and move these past couple of months. I began the summer by dancing in Wet World's Universal Child, a music video choreographed by Kaufman Alumni Evan Sagadencky. Shortly after, I attended One Body One Career countertechnique intensive in New York City. There, I studied with the creator of countertechnique Anouk Van Dijk, Adjunct Assistant Professor of Dance Rosanna Tavarez, and Alexander Technique Teacher Tom Koch. Later, I traveled to The Hague in The Netherlands to attend the Nederlands Dans Theater Summer Intensive. To complete the summer, I returned home to direct and produce Looking In: Series 2, a performance dedicated to providing an opportunity for dancers in Southern California to choreograph and produce their own work.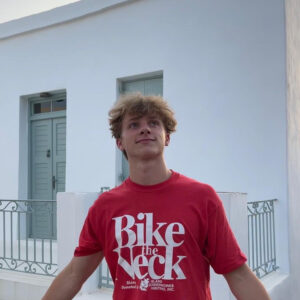 This summer, I started off taking open classes at various studios in New York City, as well as teaching at my own studio. I then participated in the Yin Yue Dance Company's intensive where we researched the FOCO technique and learned the repertoire from her most recent creation, Nowhere. In July, I traveled to Berlin to attend the B12 festival, in which I participated in a workshop with Akira Yoshida and a performance project with Felix Landerer. Later, I came back to New York to dance at Al Blackstone's intensive "MOMEN and friends."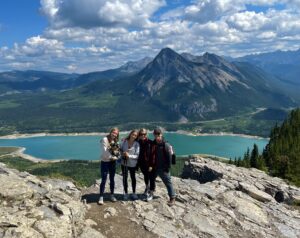 I started my summer off with the Paris Maymester, spending three and a half weeks immersed in the dazzling beauty, art, and culture of Paris. Throughout my time, I had the opportunity to see many performances, including Moma by the Batsheva Dance Company. Paris opened my eyes to the beauty, inspiration, and art in everything around us. Afterwards, I enjoyed some much-needed time with family and friends hiking, camping, and soaking in the sun in the Rocky Mountains. I worked at the Calgary Stampede, taught dance classes as well as private lessons, and took up weekly voice lessons. My summer concluded with a family trip to the breathtaking areas of Monterey and Carmel, after which we drove to L.A. where I began training for my Resident Assistant position. I'm excited and ready for my journey ahead and my life as a sophomore.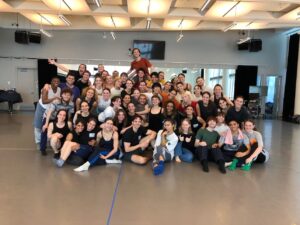 This summer I had the opportunity to travel to Montréal and attend the RUBBERBAND Summer Intensive. Victor Quijada and the company members taught the RUBBERBAND Method. With the method, we explored a blend of hip-hop and contemporary dance practices through a plethora of skills, improvisational exercises, and company repertory. Since this is my last summer as a college student, I spent time preparing for my senior year at Kaufman. Specifically, I've been working on the early stages of an upcoming event that I'm producing. I'm super excited to see what experiences this year brings!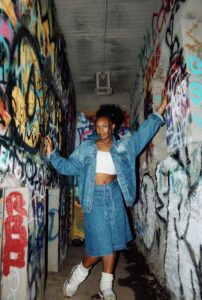 This summer I enjoyed spending time with my home studio and sharing the knowledge I've gained from USC Kaufman. Returning home after learning how to approach dance from an academic perspective, I was excited to see how I would connect the roots of the past with the future. We learned the power of "each one teach one" and the cypher in our class taught by Associate Professor of Practice d. Sabela grimes, and I incorporated these concepts into my class. My students enjoyed the new teaching style and I enjoyed seeing them grow over the months. I learned so much from them and I can't wait to return to Kaufman and continue the cycle of never-ending education.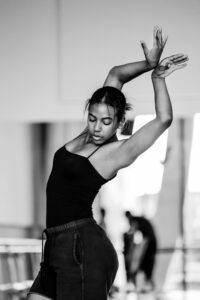 This summer, I had the privilege of attending the Jacob's Pillow Contemporary Ballet Intensive run by Annabelle Lopez Ochoa, where I became immersed in the culture of dance. I was then in New York spending much needed time with family and training at Steps on Broadway. I had the pleasure of assisting Desmond Richardson at NYCDA before heading to Italy to experience Nuova Officina Della Danza's Crystal Pite and Sharon Eyal rep week. Following this incredible program, I participated in the Nederlands Dans Theater Summer Intensive, where I had the honor of learning and workshopping Marco Goecke and Jiří Kylián repertoire, and sharing a creation by Liliana Barros. I finished my summer in Belgium, exploring the beautiful country and looking at some companies that have sparked my interest in recent years. I am so grateful for the opportunities I've been able to have this summer.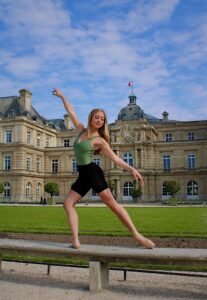 I began my summer by traveling to Paris, France for the Kaufman Maymester. This program allowed me to explore and enjoy Paris in ways I never would have if I were just visiting. We indulged ourselves in the rich history of dance and music that lives in the city. This trip was truly one of the highlights of my college experience. I also completed my certification in pilates and mat training and have been teaching at home in Cincinnati. I have found a strong correlation to my dance career and have wanted to become educated in this to help others, especially dancers.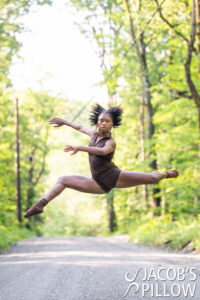 I began my summer by participating in Hubbard Street Dance Chicago's CREATE Intensive. There, I was immersed in a process with choreographers like Aaron Choate, Juel D. Lane, Hanna Brictson, and Jonathan E. Alsberry for four weeks. At the end of the program, I was awarded and became part of the Inaugural Summer Intensive Fellows Program, where I will join the Company for a World Premiere creation process through a week-long residency during the 23-24 season.
The following week, I traveled to Becket, Massachusetts to continue training at Jacob's Pillow in its 2023 Contemporary Performance Ensemble. I finished my summer back home in New York, as an Artistic Intern for MOVE|NYC|'s Young Professionals Program under the direction of Chanel DaSilva and Nigel Campbell. There was so much self-discovery, confidence, and openness within my craft and artistry by the end of my summer. I am so appreciative and grateful for all of the institutions that have poured into me this summer.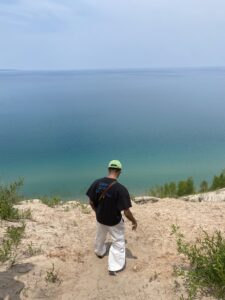 It all starts with a brief trip with family to Las Vegas: filled with walking, eating, and sight-seeing. Next, I traveled to Tivoli, New York, to a gorgeous dance residency space. Here, I worked with 'Knoname Artist', alongside Roderick George, performing at Kaatsbaan's Spring Festival. Soon thereafter, I flew to Michigan for recent USC Alum Maddy Falconer's Woodworks Residency. It was here that several generations of USC Kaufman collaborated for three weeks to craft, share ideas, space, and art with young and old artists alike in Traverse City. Lastly, after a brief intermission, I took on an eye-opening opportunity to participate in the Nederlands Dans Theater Summer Intensive. I'm walking back into Kaufman extremely optimistic and enthusiastic about my future in the program.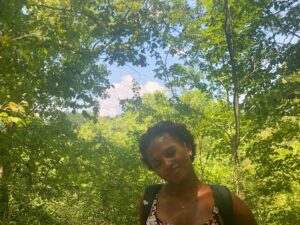 My summer began at The TL Collective Spring Experience, where I trained with Micaela Taylor, Mike Tyus, and Luca Renzi. Around the same time, I performed at Club Jeté in a piece choreographed by USC Kaufman alum Jada Walker. Moreover, this summer, I had the opportunity to be in a music video for Tobe Nwigwe's On My Soul, which featured on the Transformers: Rise of the Beasts movie score. Thereafter, I spent two weeks in Las Vegas working for Velocity Dance Convention's National event. Back home in Baton Rouge, Louisiana, I taught and set new pieces for the upcoming competition season. Family time was my number one priority, followed by being in the sun. This was one of my favorite summers yet!
---
By Arjun Kochhar (BFA '25)