USC Kaufman Announces New Donor Endowed Scholarship Fund and 2021-22 Scholarship Recipients
October 19, 2021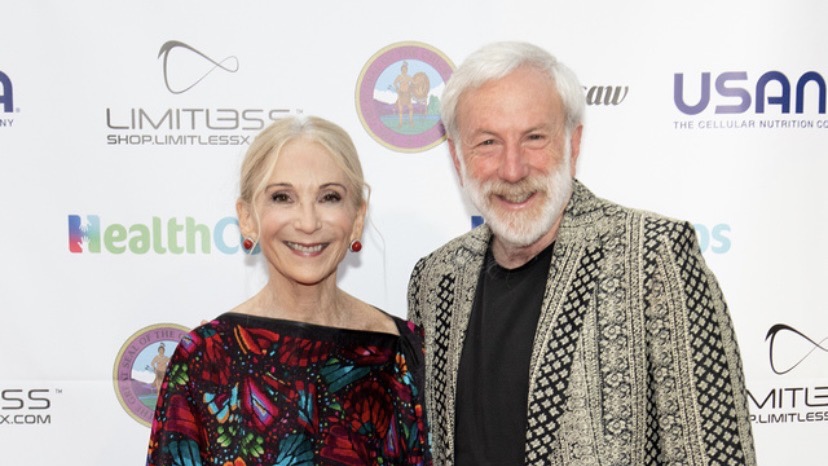 The USC Glorya Kaufman School of Dance announced the creation of The Robert N. Braun, M.D. and Joan A. Friedman, Ph.D. Endowed Dance Scholarship Fund and awarded scholarships from similar donor-created funds to nine BFA students this fall. In total, nearly 20% of all USC Kaufman BFA students receive scholarships from such funds. USC Kaufman awards scholarships based in part on academic excellence, dance talent, leadership and service, and future contributions to the USC Kaufman community and dance landscape as a whole.
New Endowed Scholarship Fund
Robert N. Braun, M.D, a member of the USC Kaufman Board of Councilors, and his wife Joan A. Friedman, Ph.D. established their fund with a generous donation, becoming the 15th members of USC Kaufman's Founder's Circle, a group committed to providing financial support to USC Kaufman students. Dr. Braun graduated from the University of Southern California. He has had a life-long passion for the arts, supporting dance in many of his philanthropic endeavors.
"We wholeheartedly support scholarship at USC Kaufman because we admire the dedication and tenacity of the students and faculty who tirelessly engage their creative energies and talents to sustain and promote the art of dance," Dr. Braun said.
Glorya Kaufman Scholars
School founder and primary benefactor Glorya Kaufman continues to support the school and students in numerous ways, including providing scholarships to 10 current students. This fall, USC Kaufman named four first-year students and one fourth-year student as new Glorya Kaufman Scholars.
Brenan Gonzalez (BFA '25) trained at That's Dancing in Lake Worth, Florida. He also attended high school at A.W. Dreyfoos School of the Arts. Fellow classmate Shea Hancock (BFA '25) was also named a Glorya Kaufman scholar. She began her training at Dance Xtreme where she danced competitively. She also trained at East County PAC in Brentwood, Calif. and Nor Cal Dance Arts in San Jose, Calif.
"USC Kaufman provides so many opportunities for their students. I am beyond grateful to be a part of it," Hancock said. "I am excited to work with these professors who have so much to share, and to collaborate with other artists within the school."
USC Kaufman also named first-year students Lindsay Lykins (BFA '25) and Jasmine Robinson (BFA '25) Glorya Kaufman scholars. Lykins began dancing when she was three years old at Northern California Dance Conservatory. Robinson trained under Slawomir Wozniak at Master Ballet Academy in Scottsdale, Ariz.
"At USC Kaufman, I don't go a single day without learning something new or having a new experience," Lykins said.
USC Kaufman fourth-year student Nina Gumbs (BFA '22) was also named a Glorya Kaufman Scholar. Gumbs began her training at Spotlight Studio of Dance in Millersville, Md., where she studied jazz. In high school, she expanded her ballet training under the direction of Hans Nelson and Donna Pidel at Ballet Conservative XIV.
"I could not be more grateful for receiving the Glorya Kaufman scholarship," Gumbs said. "It has been a wonderful four years at USC and I couldn't imagine my life any other way."
Gale and Jim Luce Endowed Scholarship
Gale and Jim Luce are members of USC Kaufman's Founder's Circle, and Gale also sits on the Board of Councilors. This year, Jonah Tran (BFA '25) received their endowed scholarship. Tran trained at Studio 5678 in Oklahoma beginning at age six. At age 16, he joined Meraki Movement, a contemporary company under the direction of Hilary McAlister. He also trained under Skye Massay Cook at Kim Massay Dance Productions.
"My biggest goal was always to be a part of USC Kaufman. It feels amazing to see that my hard work has paid off," Tran said. "It is a dream to be able to move with such inspiring people and artists."
Simms/Mann Family Foundation Endowed Scholarship
The Simms/Mann Family Foundation Endowed Dance Scholarship supports a third-year BFA student at USC Kaufman. This year, Charizma Lawrence (BFA '23) received this award. Lawrence trained under the direction of Denise and Lynise Heard Latimer at Dancemakers of Atlanta. She studied ballet, tap, contemporary, jazz, hip-hop and acrobatics for seven years at this studio.
Nigel Lythgoe Endowed Scholarship
Emmy Award winner Nigel Lythgoe is a member of both USC Kaufman's Board of Councilors and Founder's Circle and established the Nigel Lythgoe Endowed Scholarship. This year, Chelsea Correa (BFA '25) received this award. Correa began dancing at age three, training at Dance Stop Dance Education Center in Parlin, N.J.
"I am so excited to have people around me who fully support what I do," Correa said. "I am excited to not be constrained to any boxes, but to pave my own path and journey."
Joan Herman & Richard Rasiej Endowed Scholarship
Joan E. Herman and Richard Rasiej have supported USC Kaufman since its creation. They joined the Founder's Circle, created the Joan E. Herman & Richard Rasiej Endowed Scholarship, and supported the school by naming one of the Glorya Kaufman International Dance Center's dressing rooms. They are both life-long supporters of dance education and the arts.
This year their scholarship was awarded to Arjun Kochhar (BFA '25). Kochhar began his training at The Danceworx Performing Arts Academy in India, joining its Student Repertory Company at age 13. He initially studied Bollywood dancing, and later expanded to jazz, ballet, modern and contemporary.
"It truly makes me feel so honored and privileged to be this year's Joan E. Herman and Richard Rasiej scholar for 2021. It makes me feel loved and appreciated to see someone investing and helping make my dreams come true," Kochhar said. "Within the walls of USC Kaufman, there is magic. There is love and appreciation for you, irrespective of where you come from and what your background is. I cannot wait to see what the next four years have in store for me."
Scholarships at USC Kaufman
Donor support in the form of scholarship funds allows students the opportunity to study at one of the world's leading private research universities. Scholarships grant students access to the USC Kaufman community and artistic training under the direction of world renowned dance educators. USC Kaufman expresses its gratitude to all donors who have created endowed scholarship funds for their continued support.
If you are interested in learning more about how you can support student scholarships or other programs at USC Kaufman, please contact Patrick Leder-Morrow, Assistant Dean and Chief Development Officer, at 213-821-8916, or pmorrow@usc.edu, or visit kaufman.usc.edu/support.