USC Kaufman's Year in Review: 2022
December 19, 2022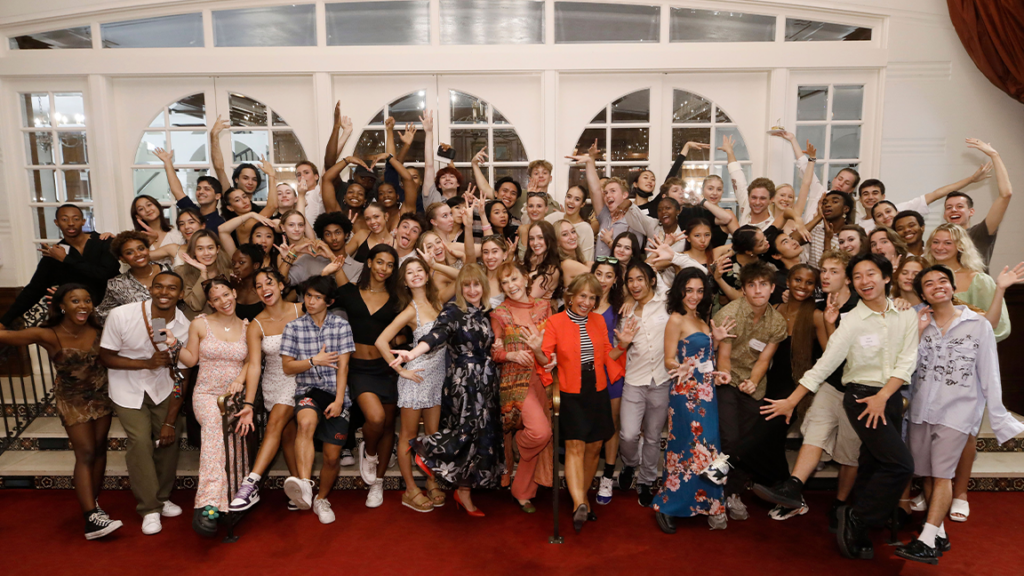 2022 presented many new and exciting opportunities as the USC Glorya Kaufman School of Dance continued in-person instruction and performances. From USC Kaufman's debuts at The Wallis Annenberg Center for the Performing Arts in Beverly Hills and the Stadttheater Fürth in Germany to the many student choreographed shows, the BFA students worked tirelessly all year. As 2022 comes to a close, look back at some of these incredible moments.
Spring
New Artists in Residence
In Spring 2021, USC Kaufman welcomed three new Artists in Residence, Toyin Sogunro, Michael Breeden and Tessandra Chavez. These renowned artists worked with the BFA students during the spring semester to create and set work for the performance at The Wallis.
Performances
The BFA students had many opportunities to perform as USC Kaufman hosted a number of incredible events. The semester started with a livestream, sponsored by USC Visions and Voices, featuring Doug Varone and Dancers as well as the Class of 2024. Later in the semester, BFA students from all classes performed at Spring Works in Progress, an informal event showcasing the students' work on repertory thus far.
The students also showcased their own work across three different student choreographed shows: Fresh Sesh, Choreographers and Composers, and Spring Student Works. Fresh Sesh is the first-year's first opportunity to create a show, composed of work from their course Improvisation and Composition I. Choreographers and Composers is a collaborative show with the USC Kaufman second-years and students from the USC Thornton School of Music. Students get together to create original multidisciplinary work, with musicians playing live music on stage with the dancers. This semesters' Spring Student Works consisted of two shows, one traditional proscenium stage performance and one site specific show at USC's Bing Theatre. The site specific performance utilized space all throughout the Bing, bringing the audience through the lobby, onto the stage, through the back door and around to the fountain in front of the theater.
To conclude a semester full of dancing, BFA students performed in USC Kaufman's debut at The Wallis. The show included iconic repertory from renowned artists such as Justin Peck and Ohan Naharin, as well as new works created by Artists in Residence Sogunro, Chavez and Varone and faculty member Achinta S. McDaniel. This show marked a milestone for USC Kaufman as its first performance in a big Los Angeles theater.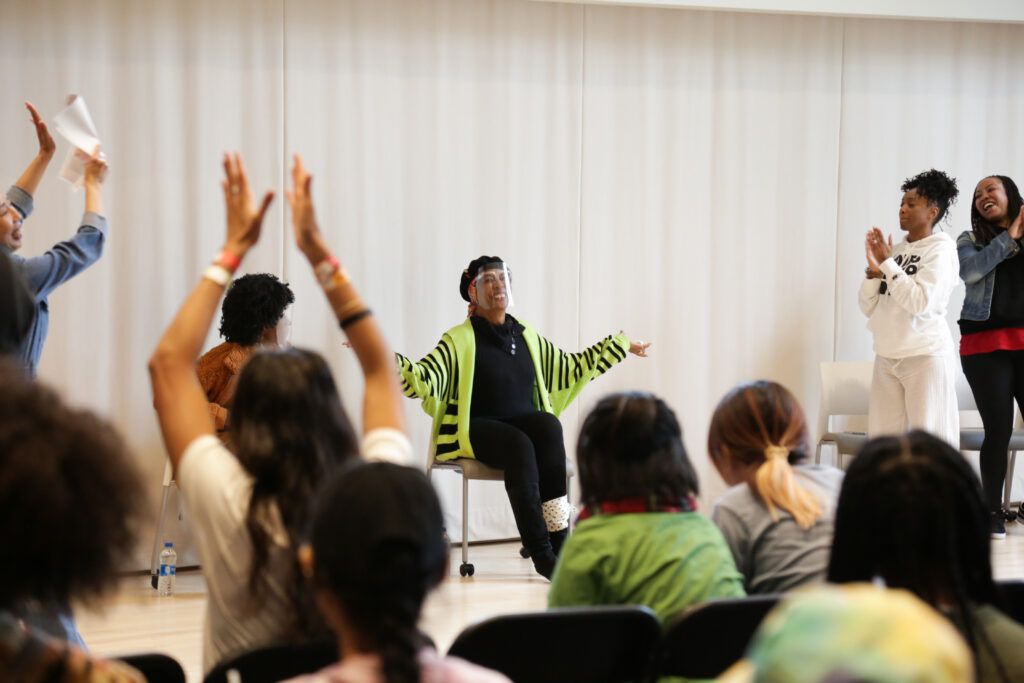 Cypher Summit
In April 2022, USC Kaufman hosted its biennial Cypher Summit, a celebration of hip-hop. Focused on the importance of hip-hop in a university setting, this year's summit centered around women in hip-hop. USC Kaufman partnered with the non-profit organization Ladies of Hip-Hop to plan this event. The weekend consisted of master classes, lectures, a panel discussion and a Cypher Celebration performance.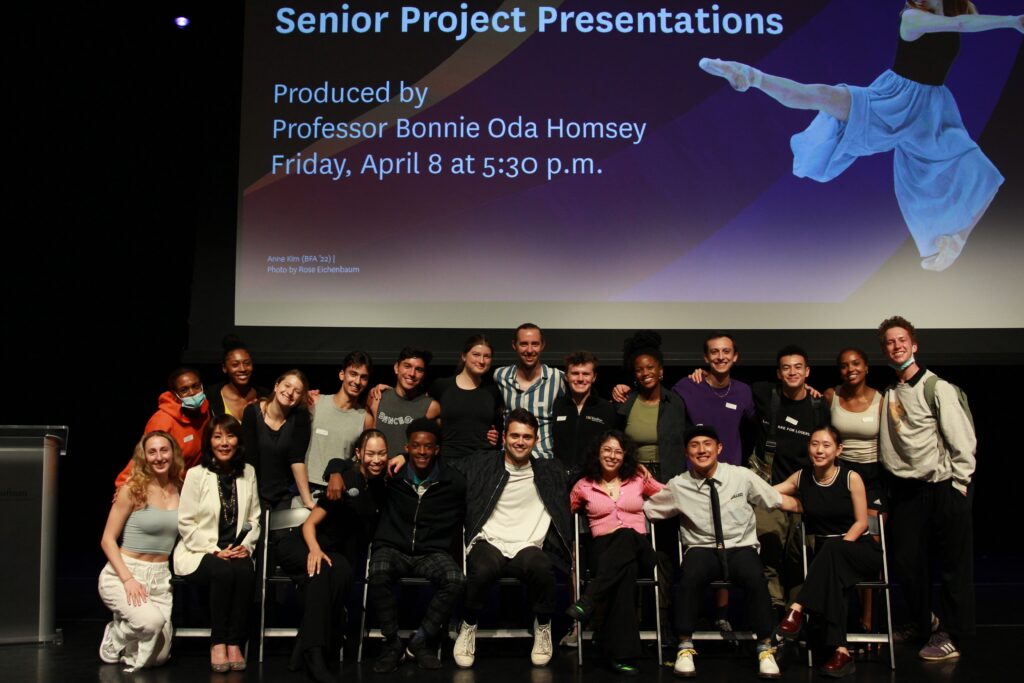 Career Services
USC Kaufman Career Services hosted many events for the BFA students. Typically held in the fall but postponed due to pandemic related restrictions, Career Services hosted Senior Spotlights in February 2022. This exclusive event was designed to showcase the senior class to an audience of industry professionals including casting directors, company directors, talent agents and other working artists. The Class of 2022 performed solos, repertory and other group performances.
The Class of 2022 also had the opportunity to present their senior projects. These projects were a culmination of the students' work over their four years at USC Kaufman. Read more about a few of the fourth-years' work here: Jona Huang, India Dobbie, Anne Kim, Anjiah Lezama, Nina Gumbs.
Career Services brings in industry professionals to teach the students as well. This spring, Brian Friedman came to USC Kaufman. He taught two workshops and held a mock audition for the third and fourth year students.
In January 2022, Career Services set up a panel with representatives from dance agencies in the commercial dance industry. Panelists discussed their experience and gave tips and advice for getting signed by an agency and booking commercial work. Students then had the opportunity to ask questions.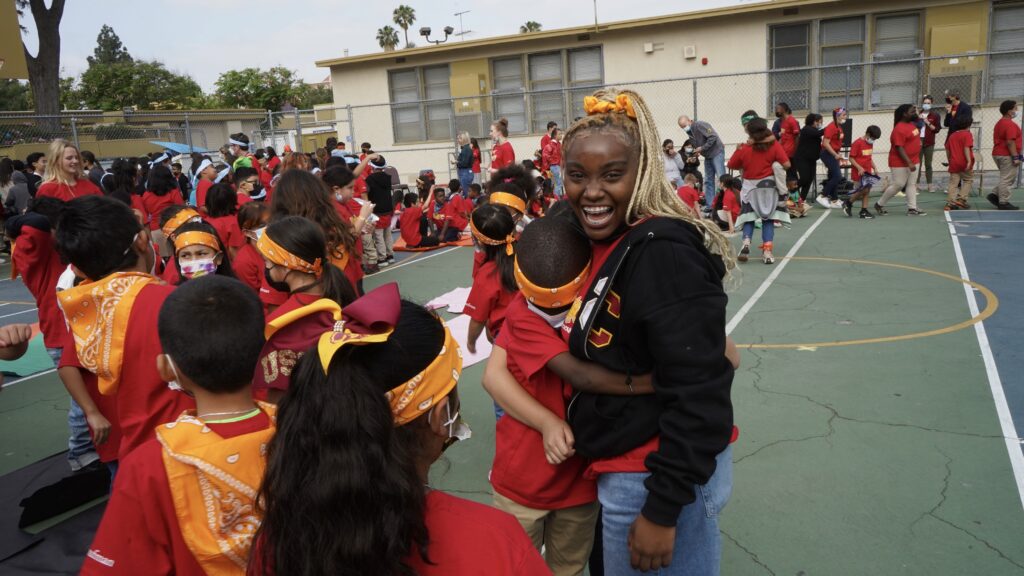 Kaufman Connections
Kaufman Connections returned to in-person instruction during this spring semester. This program brings choreographic processes with a focus on hip-hop to students at the 32nd Street Elementary School. BFA students act as teaching artists to give weekly dance classes at the elementary school, culminating in a semester-end showcase.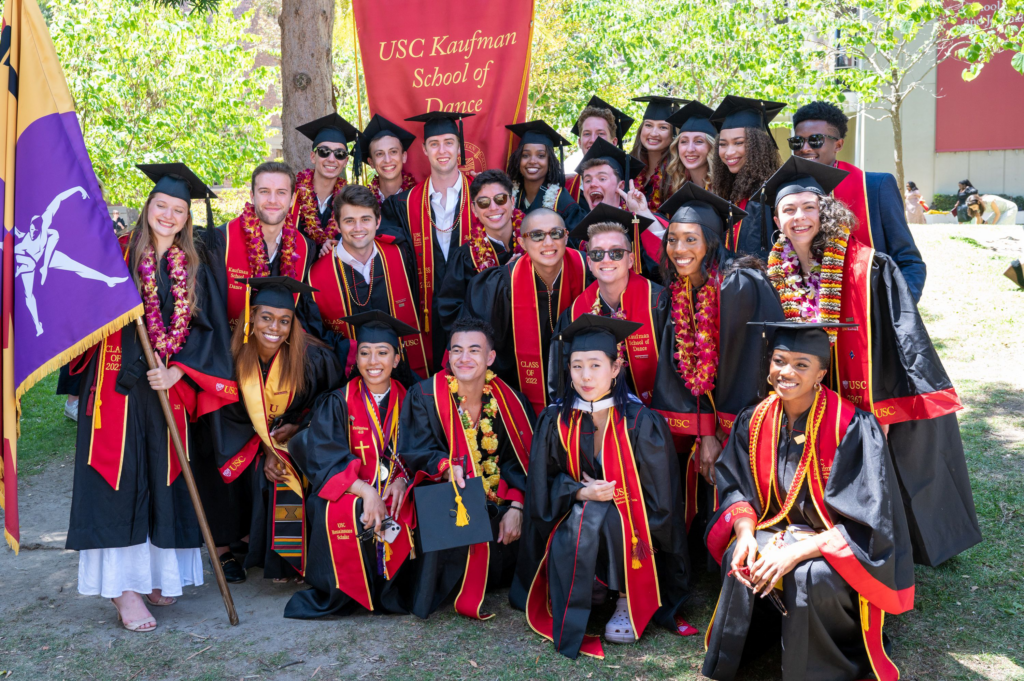 Commencement
This semester concluded with Commencement, as the Class of 2022 ended their time at USC Kaufman. The day was full of happy tears as the students celebrated their accomplishments with friends and family. Emmy-award winning director, producer and USC Kaufman Board of Councilor member emeritus Nigel Lythgoe delivered the USC Kaufman commencement address. Graduating student Nina Gumbs (BFA '22) spoke as well.
Summer
Maymester
This summer, BFA students traveled to Berlin, Germany for the Maymester course DANC 399: Dance Capitals of the World. Over the course of three weeks, students learned about the history of art in Berlin, toured historical sites, sat in on dance company rehearsals and watched performances. Read more about this trip from the students' point of view here: Hayden Rivas (BFA '24), Ashton Benn (BFA '24), Lauren Brophy (BFA '23).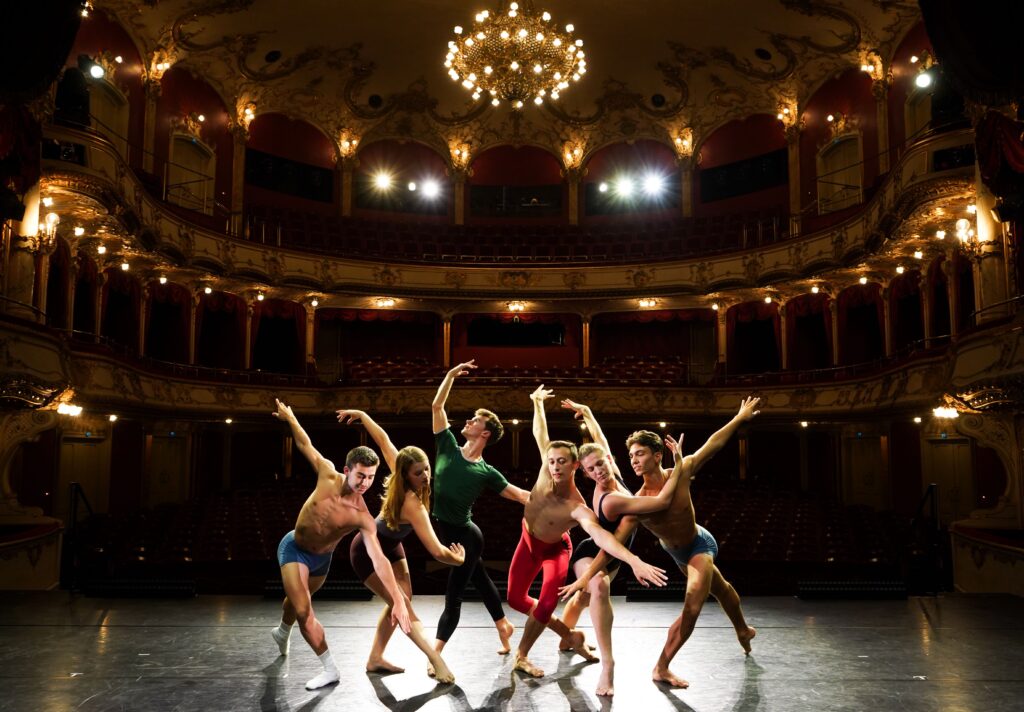 USC Kaufman's European Debut
Later in the summer, BFA students traveled to Germany again, this time to Fürth. Current BFA students and recent graduates performed repertory from The Wallis as well as new works by USC Kaufman faculty members d. Sabela grimes and Bret Easterling. This performance marked USC Kaufman's European Debut.
Dean Ritter
This summer also marked the beginning of USC Kaufman's new dean, dance scholar Dr. Julia M. Ritter. Dean Ritter joined USC Kaufman in July, receiving her installation ceremony in September.
Fall
New Faculty and Artists in Residence
In the Fall, USC Kaufman welcomed two new faculty members, James Ady and Kelly Alvarez, and four new Artists in Residence, Peter Chu, Dani Rowe, Yin Yue and Max Pham. Both Ady and Alvarez are teaching ballet. The four Artists in Residence all created new works with the BFA students for this year's Fall Dance Performance.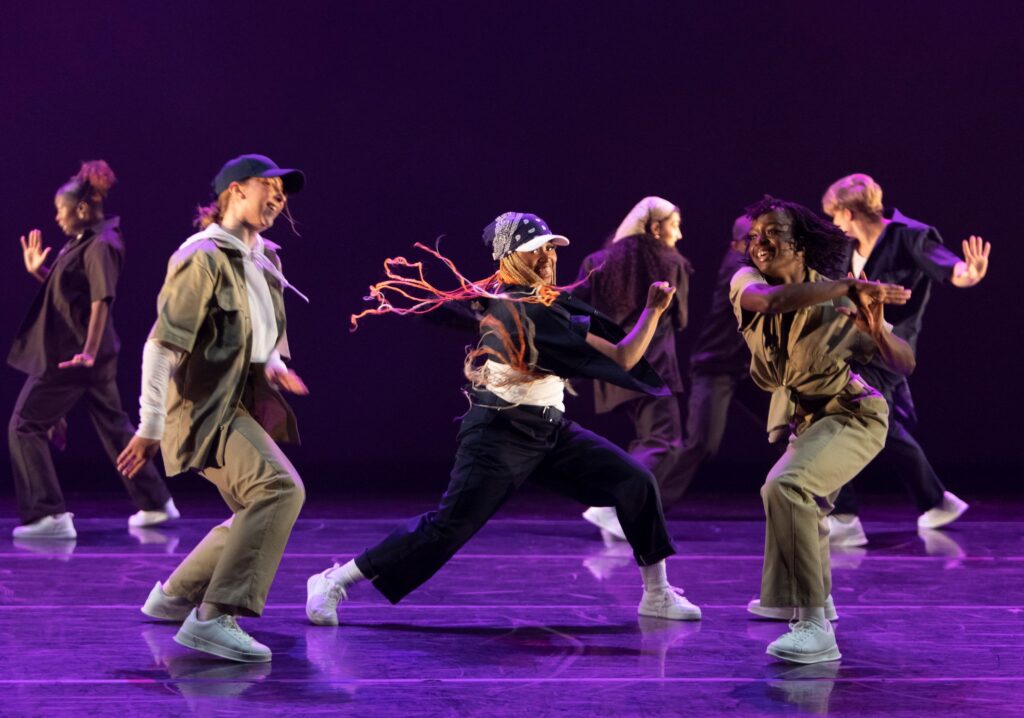 Performances and events
The fall semester also presented many exciting performance opportunities for the BFA students. The semester began with Beyond the Monolith: Representations of AAPI Artists in Dance, Part 1. This event included dance films created by AAPI students and faculty from USC Kaufman, student performances choreographed by AAPI Artists in Residence Chu and Yue and concluded with a panel discussion.
Next, in an event co-hosted by USC Visions and Voices, Monica Bill Barnes and Company came to USC Kaufman to set The Running Show with the students.
The culminating show of the semester, the Fall Dance Performance, took place in November 2022. The show consisted of all new works, created by Artists in Residence and USC Kaufman faculty members and highlighting students from all four classes.
This semester included student choreographed shows as well. BFA students showcased their work in Sophomore Choreography Showing and Advanced Composition Showing. The semester concluded, as every semester does, with the Elective Experience, a showcase for all the students taking elective courses at USC Kaufman. This show consisted of USC students from all across campus with different majors, coming together to show what they have been working on in their elective dance classes.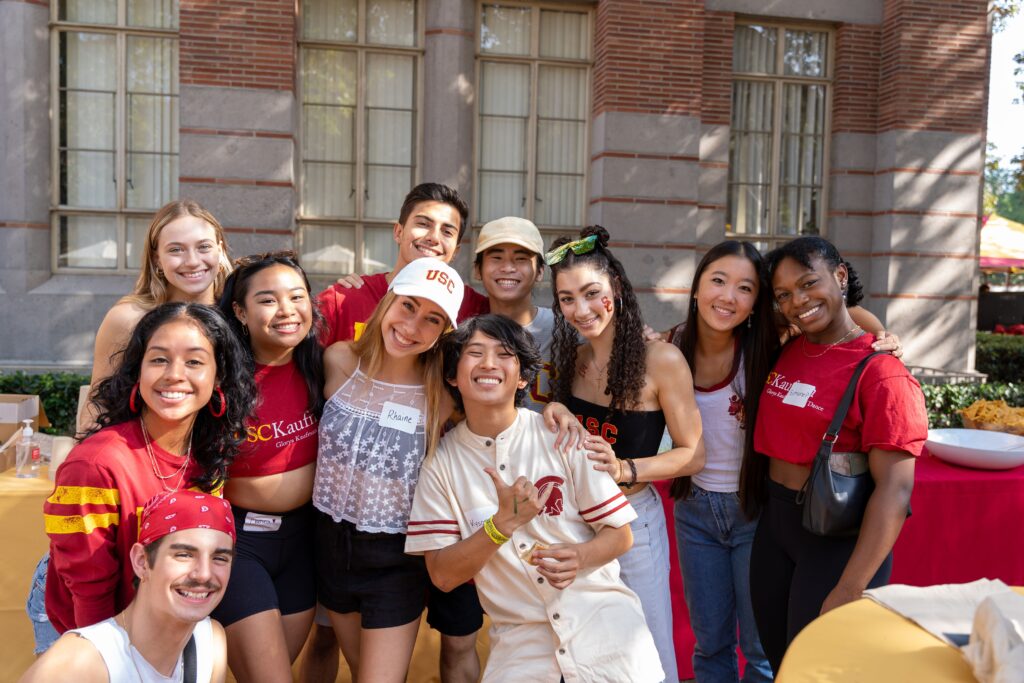 Trojan Family Weekend
In October 2022, friends and family came from all over to celebrate Trojan Family Weekend. USC Kaufman hosted a weekend-long agenda of events. Friends and family watched the informal showings Fall Works in Progress and Cypher Celebration. They also got the chance to observe the BFA students in their daily technique classes. A few USC Kaufman faculty members, along with Dean Ritter, sat for a Q&A to speak with friends and family. To wrap up the weekend, USC Kaufman hosted its annual Taco Tailgate before a USC football game.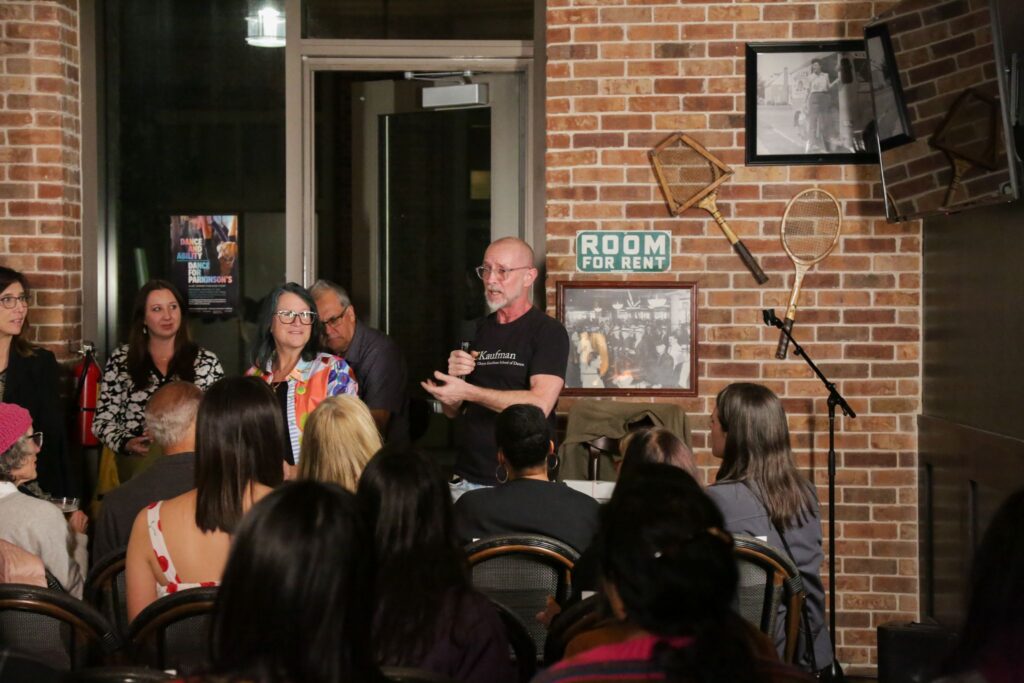 Kaufman in the Community: Dance and Ability
USC Kaufman faculty member Patrick Corbin taught a new course called Kaufman in the Community: Dance and Ability this semester. The class explored the benefits of dance for people with Parkinson's disease. Corbin brought in experts from the fields of neurology, occupational therapy, physical therapy and gerontology. There was also a certified instructor from Dance for PD, an organization that offers research-backed training, and a participant expert. For the course, USC Kaufman partnered with Lineage Dance Company, which already has a Dance for Parkinson's program. The course concluded with a panel event in which all the experts spoke and Corbin and the students led a short dance exercise.
New Board of Councilor Members
This year, USC Kaufman welcomed many new members to our Board of Councilors. These include Celeste M. Alleyne, Joan E. Herman, Charlene Achki-Repko, Jeff Thacker and Kenny Ortega. These members serve as ambassadors and supporters who contribute to the advancement, health, stability and growth of the school.
2023 will be another exciting year, as endowed professor Kyle Abraham comes to set new works on the BFA students. USC Kaufman has many new exciting performances and events in store, stay tuned and Dance On!
---
By Hannah Doerr